Punta Mita Accommodations
Enjoy the ultimate luxury accommodations at the Four Seasons Presidential Villa. A spacious 6,475-square-foot Oceanfront Villa awaits you with a private infinity pool, courtyard, patio terrace, outdoor hot tub/spa, Four Seasons room service, and all access and amenities of the Four Seasons Resort. Experience your VIP arrival with a chilled towel and a complimentary Margarita or frozen beverage. The Villa offers the best Oceanfront views in all of Punta Mita.
Total Size: 6,475 sq. ft. / 733 m2
Interior Space: 4,275 sq ft / 440 m2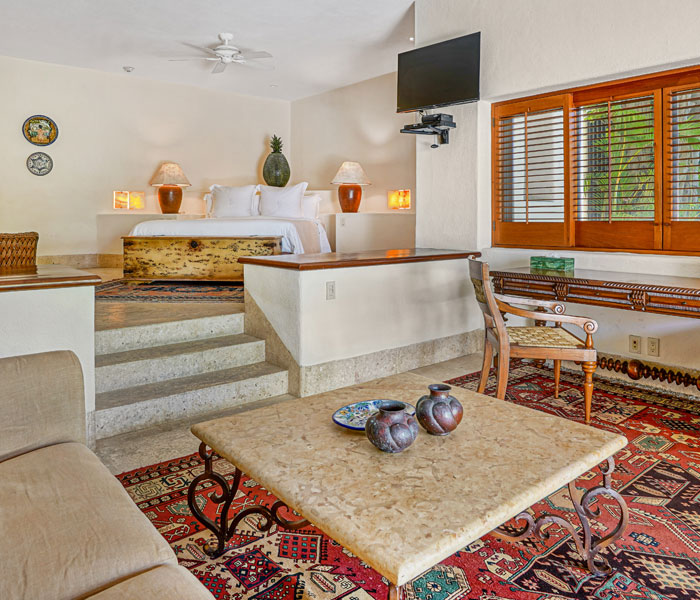 1 King Bed & Private Living Room
The Master Suite is a home all its own, with an expansive private terrace to sit and watch the stars, or enjoy your morning coffee. Notably, the walk-in closet and custom built-in closet spaces far exceed what is found in most vacation homes.
1 King Bed & Private Living Room
Tub, Tub/Shower Combination, Toilet
The highly upgraded master bathroom, boasts expansive spaces, an amazing outdoor shower and additional custom built-ins… large enough to enjoy a spa treatment in the privacy of your own master.
Tub, Tub/Shower Combination, Toilet
Tub, Tub/Shower Combination, Toilet
MASTER BEDROOM 1
1 KING
& Private Living Room

BEDROOM 4
Twin/Single (2)
BATHROOM 1
Tub, Tub/Shower Combination, Toilet

BATHROOM 2
Tub/Shower Combination, Toilet

BATHROOM 3
Tub/Shower Combination, Toilet

BATHROOM 4
Shower, Toilet